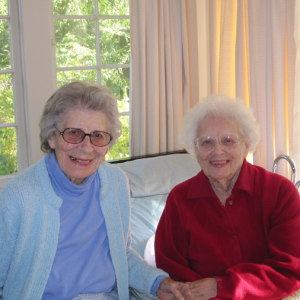 "My purpose is to serve as an advocate for seniors and for caregivers"
– Stevie Alexander, Owner
Choosing the right home care is one of the most important decisions you will ever make for a loved one. You want to feel absolutely confident that the home care provider you choose will be as committed to your loved one's comfort and well-being as you are.
Since 1996, Marin Independent Caregivers Network has provided practical solutions to complex home care situations. We are locally owned and operated and offer you a single resource for all your caregiving needs. Our owner and care manager, Stevie Alexander, works with each client personally, ensuring the best possible care. Stevie is available to her clients, their families and her own caregivers 24 hours a day.
What Kind Of Care Do You Need?
We provide every kind of home care – from companioning to hospice care, caring for individuals with dementia and Alzheimer's, individuals in recovery, stroke survivors, and the chronically, acutely, and terminally ill. All of our caregivers are experienced CNAs (Certified Nurse Assistants) – some are also CHHAs (Certified Home Health Aides). All of our caregivers are trained and certified by the State of California.
You won't find a more caring and compassionate home care managing and caregiving service.
We invite you to read our Letters of Gratitude.
To learn more about home care provider, Marin Independent Caregivers Network, call (415) 382-9203 or Contact Us