What Makes This Work So Meaningful?
"I am very grateful to have served families in the San Francisco Bay Area for many years. My purpose is to provide exceptional personalized care with integrity, respect and compassion."
– Stevie Alexander, Owner
I know how stressful it is when you need to find the right home caregivers for someone you love. We can take care of all of your loved one's caregiving needs. I will work with you, your family, caregivers, and health care professionals to ensure quality, compassionate care 24 hours a day, 7 days a week. I will be available by telephone and in person whenever the need arises.
About Our Work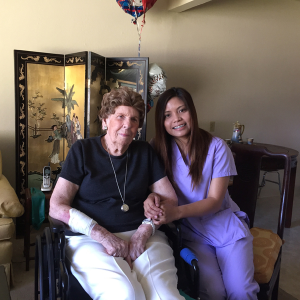 We are locally owned and operated, serving the Bay Area since 1996
To maintain the highest quality of care and continuity for all of our clients, our maximum caseload is 8-10 by design
We provide various levels of individualized home care—from companioning to hospice care, caring for individuals with dementia and Alzheimer's, individuals in recovery, stroke survivors, and the chronically, acutely, and terminally ill
Our services are reimbursed by long term care insurance policies
We provide 8-24 hour care (minimum of 8 hr. shifts)
Stevie was drawn to home care in the mid-90s, and she began both caregiving and care managing. She began developing teams of exceptional caregivers and personally managed every case. By 1995, Stevie had earned her CNA (Certified Nursing Assistant) and CHHA (Certified Home Health Aide) certifications.
In 1996, Stevie started her company, Marin Independent Caregivers Network, a home care referral agency known for its competent, trustworthy, and reliable service. She is proud to say that she knows the home care business from the inside out.
After receiving a degree in Speech Pathology and Audiology from Syracuse University, Stevie set up practice as a speech therapist in Syracuse. Later, she moved to California and spent 16 years with The Center For Attitudinal Healing in Tiburon, CA, where she worked with individuals and families facing life-threatening illness, loss and grief. Stevie facilitated loss and grief workshops for the Center while also serving on the Center's Board of Directors.
Stevie's experience with the Center would later prove to be most valuable in her role as owner and care manager of Marin Independent Caregivers Network.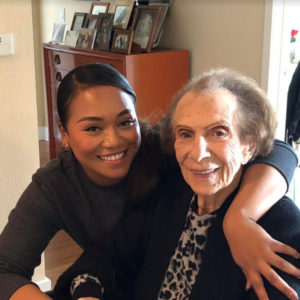 About Our Caregivers:
Professionally trained, CA State certified, and experienced
Screened, interviewed and personally selected by owner and care manager, Stevie Alexander
Bonded and have professional liability insurance
Our Fees:
We provide a win-win situation for clients and caregivers
Our fees range from $38-$45 per hr
Our caregivers are paid up to 90% of the total fees
Associations / Affiliations:
To learn more about our experienced, compassionate home caregivers, please call (415) 382-9203 or Contact Us